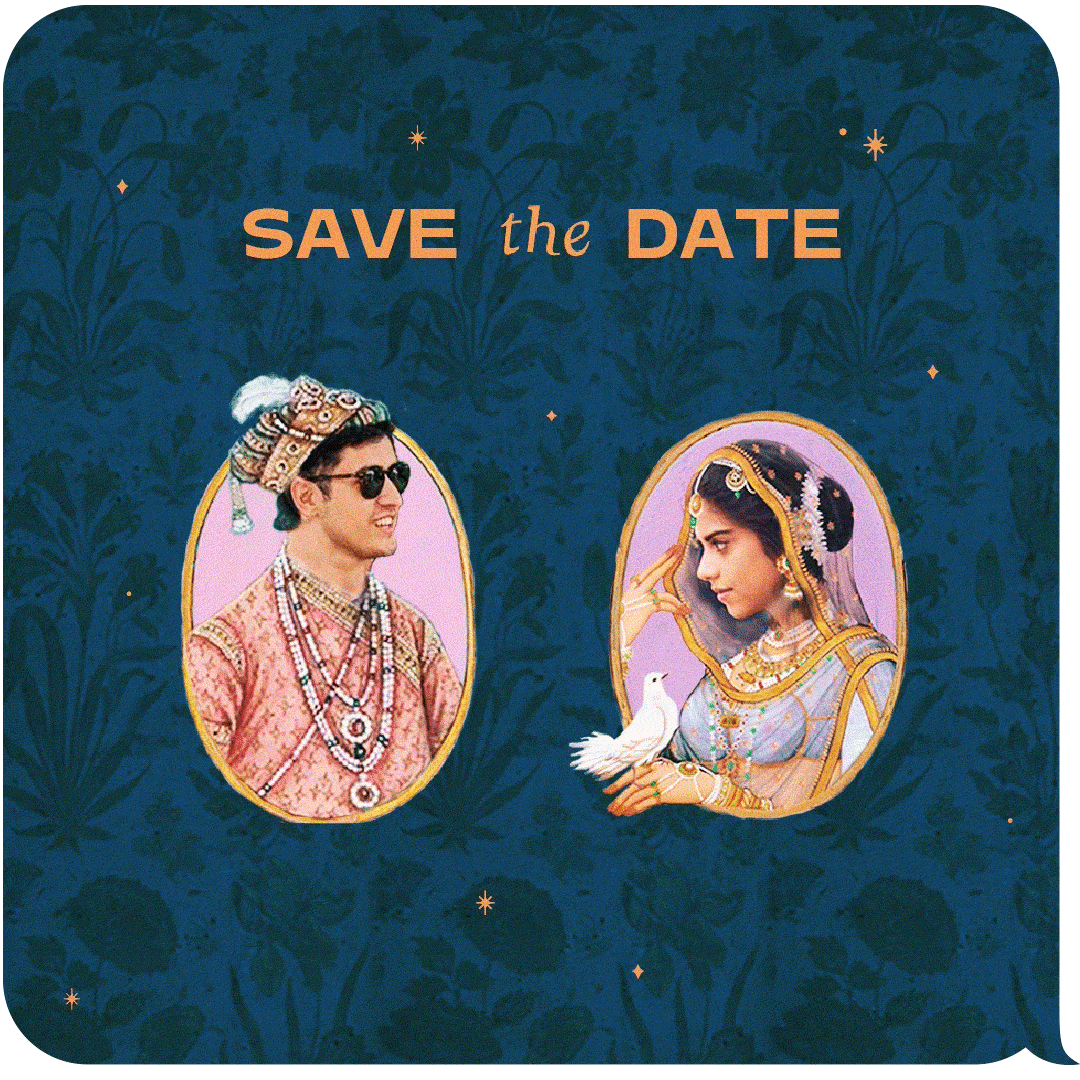 VISUAL IDENTITY
WEDDING STATIONERY
Timeless Mughal mini-portraits, but with a pandemic-appropriate update to Save the Date. Our spin on a 2020 whirlwind wedding with a storied romance to back it up. Taking inspiration from the Jodha and Akbar paintings, we injected both humor and relevance at the 11th hour—with animated PPE that both informed and amused.
THE JODHA x AKBAR NOD

Adapted into both the digital invite and post-stamps, a modern adaptation of the Mughal portraits were nestled amongst a combination of serifs, sans serif and monospace fonts—to balance the traditional and the modern. We supplemented this narrative with gold foiling and bespoke illustrations, dancing around the pages with the happy (if slightly stressed) couple.
THE VINCENT x MIA REMIX


An animated nod to the iconic Pulp Fiction dance-off, with the most uncannily appropriate lyrics serenading the unpredictable event with: C'est la vie, say the old folks, it goes to show you can never tell.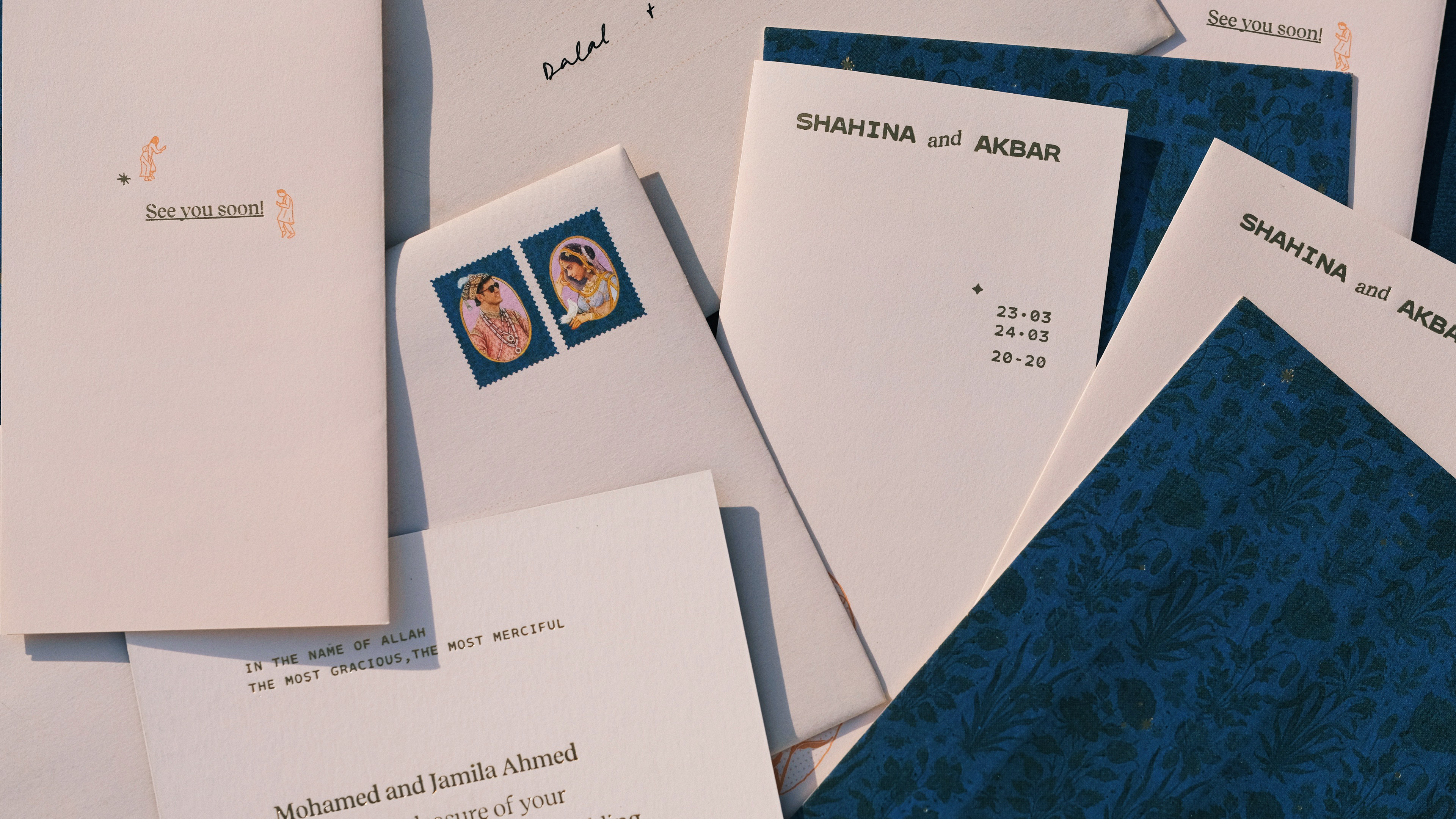 THE BIG EVENT: ALL TIME ZONES ON DECK

After a flurry of link-generating and room admissions, the virtual party got started. With the pixels and glitches perfectly captured and sewn together, we created an AV souvenir that ties in the chaos, creativity and tri-continental joy of a pandemic wedding.
DESIGN & ANIMATION
Shahina Ahmed