VISUAL IDENTITY
EDITORIAL
An experimental identity for an exhibition exploring 'transcendence'. Branding, visual language & editorial design for Al Obour, a contemporary art exhibition using immersive technology as a tool for artistic expression. With respect to the artists intentions, we built a concept layered in optical illusions and lenticular animations, keeping with the experimental and futuristic personality of the installation. Cover image: Obby & Jappari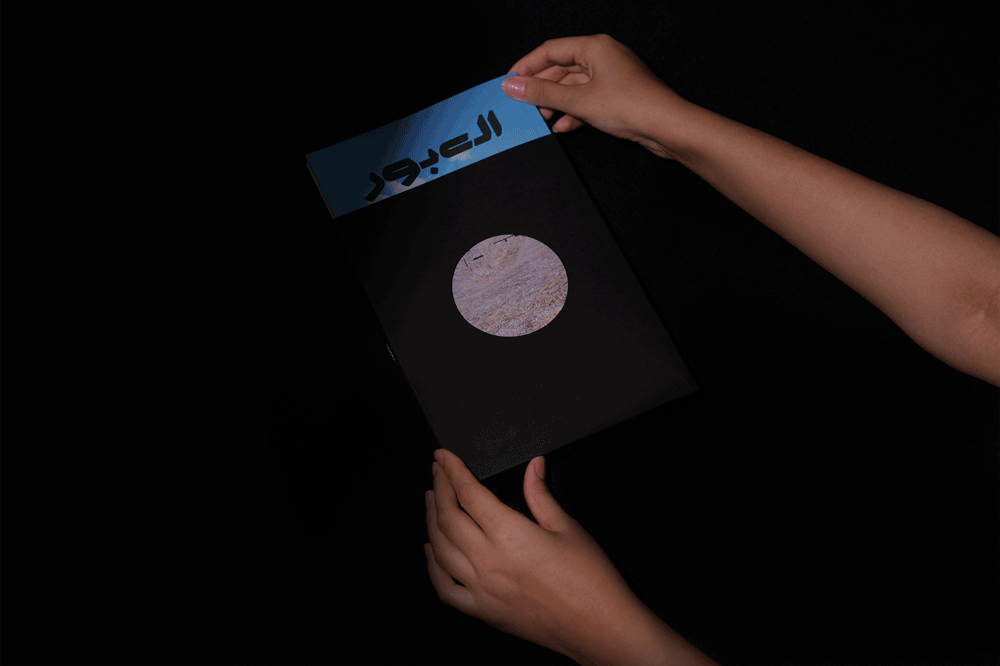 THE CATALOGUE


For the visual language within the catalogue, we utilized elements that convey interconnectivity and transmission between dimensions, artist and art, art and audience. We placed them deliberately throughout the catalogue, flowing alongside the text, drawing the reader in, and solidifying the message of the curator.
MATERIAL & TEXTURE


We wanted to distinguish the catalogue with a number of textural elements that paid homage to the transcendent nature of the collective works. Using transparent dividers, including a bookmark, all housed within a sleeve allows a window into the dimensions depicted on the front cover.
VISUAL EXPERIMENTS


Al Obour allowed us the freedom to experiment. We toyed with laser cut acrylic, submerged and manipulated in water and styrofoam to express the dynamism of Al Obour's concept.

CREATIVE DIRECTION
Twothirds
DESIGN
Ray Yafi
Shahina Ahmed
Rabeeya Abduljabbar